Winning on Purpose
Winning on Purpose
By Fred Reichheld, Darci Darnell, Maureen Burns

Meet the Authors
Meet the Authors
What Others Are Saying
Praise
Customer Love Quiz
Learn how customer-centric your organization is today and receive practical suggestions for how to move forward on the path.
More From the Bain Library
More From the Bain Library
Winning on Purpose is the latest in 25 years of critically acclaimed books about loyalty
Subscribe to Stay Informed
Subscribe to receive news about the book and new loyalty content from Bain & Company.
Receive email updates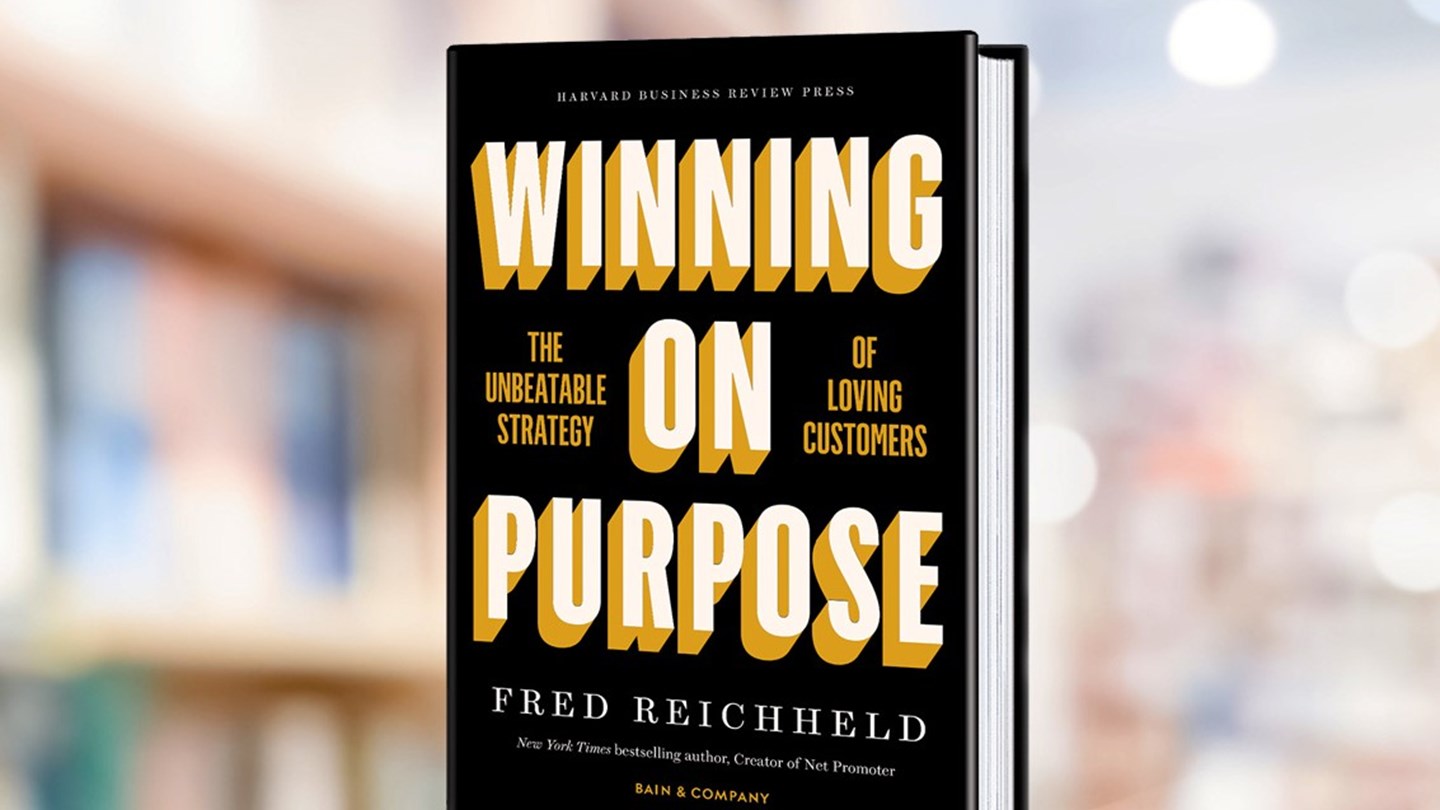 )
Net Promoter® and NPS® are registered trademarks and Net Promoter ScoreSM and NPS PrismSM is a service mark of Bain & Company, Inc., Satmetrix Systems, Inc. and Fred Reichheld.